Sawyer Mini Filter: Ultralight Water Filter Review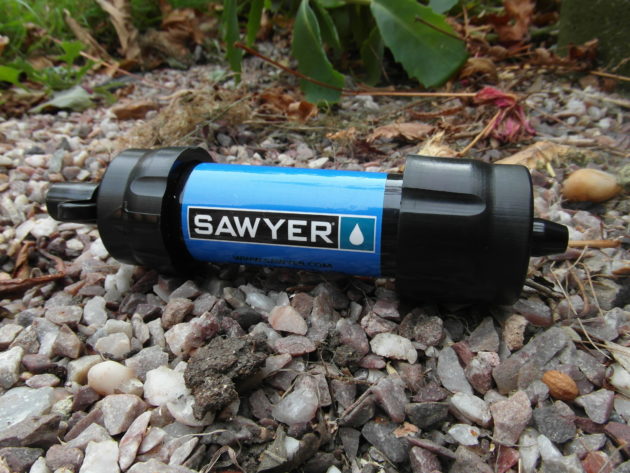 The 'Sawyer Mini' is a water filter that requires no pump. The straw-style design means you can drink straight from water sources through the straw. The filter also has a threaded end meaning it can be screwed on top a standard commercial drink bottle. This means you can simply fill your water bottle, screw on the filter and drink through it. The standard sawyer mini filters out bacteria such as salmonella or leptospirosis and protozoa. It also filters cysts like E. coli, Giardia, Vibrio cholerae, and Salmonella typhi.
The sawyer mini weighs in at just 2 ounces, making it a great addition to any ultra lighter or weight conscious hiker's kit. That's not to mention that it can save you from carrying as much bottled water in with you. This often amounts to a significant portion of your overall pack weight. 'Mini' is indicative of its compact size, making it easy to stow away or carry on your person. The manufacturer claims the sawyer will filter up to 100,000 gallons of water from freshwater streams, rivers or lakes.
Whats included
Accompanying the actual filter, is a squeeze bottle, straw attachment and cleaning syringe. The squeeze bottle can be helpful since squeezing the bag can add extra pressure to push water through the filter. The squeeze bottle can also be rolled up when empty. The straw attachment fits onto the end of the filter to give you more reach when drinking directly from the source. The cleaning syringe allows you to backwash the filter, removing any dirt from the inside.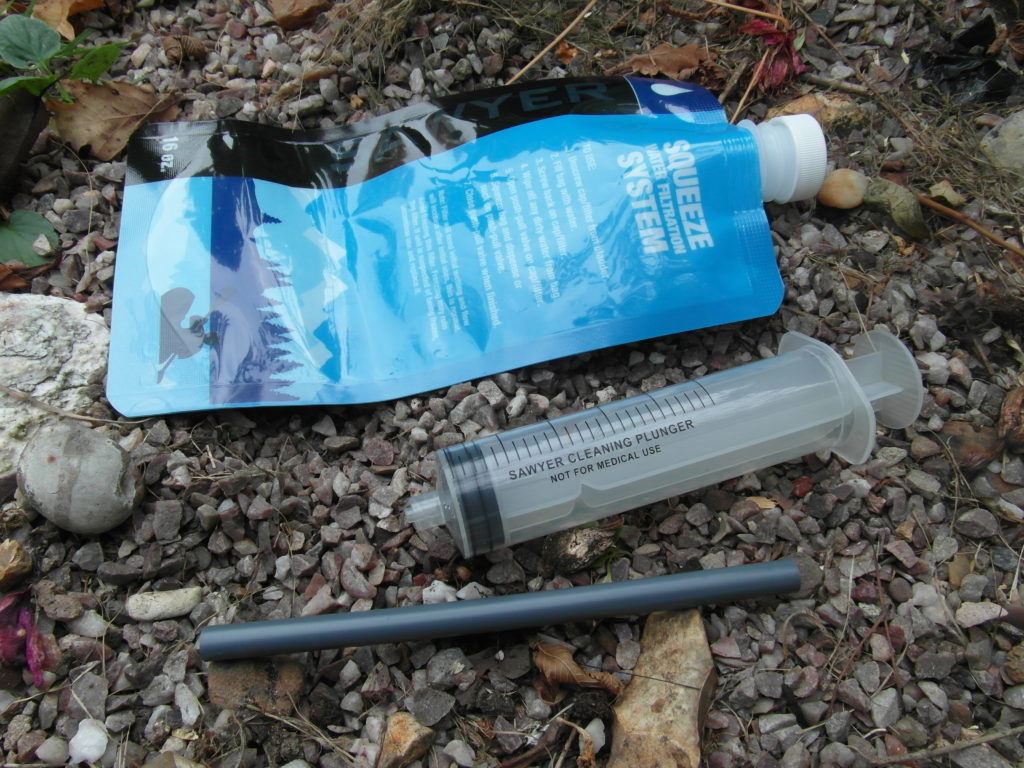 How it works
The technology used in the filter is explained on the packaging as follows: 'The Sawyer Mini 0.1 micron absolute filter houses a cluster of micro-fibrous tubes which use similar technology found in medical dialysis. As water passes through the side walls of the tubes, harmful bacteria and protozoa are trapped in the outer walls so you can be confident your water is safe to drink.'
Downsides
It requires some effort to suck the water through the filter. This means that you cannot filter using gravity by turning your bottle or container upside down as there is not enough force. You also can't squirt water through the filter very easily, so you can't filter water from a bottle into a bowl or another container. Frequent back washing keeps the micro fibres clean and therefore easier to use.
The filter cannot be used in freezing conditions if it has already been used. This is because any moisture inside the filter may freeze and damage the fibres. Keeping it close to your body might prevent this from happening but can't be guaranteed.
Conclusion
The Sawyer Mini is my filter of choice due to its size, weight and ease of use. Recommended for any ultra light hiker or camper, the sawyer can also be used for emergency prep, hunters, fishermen, and travel.