LifeVenture's Shampoo leaves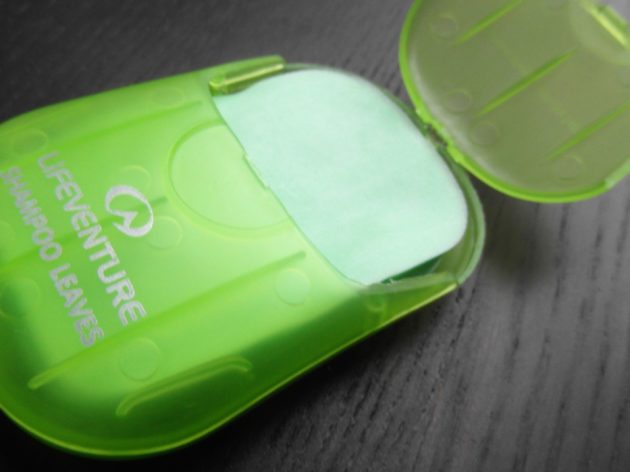 Hygiene has a significant effect on morale. It only takes a few days out camping and hiking before your hair becomes greasy and your trip starts to feel less and less enjoyable.
LifeVenture's shampoo leaves are tiny dry sheets of shampoo that build up a lather once warm water is added. They come in a small plastic capsule that measures around 7cm long, 4.5cm wide and 1.5cm deep containing 50 biodegradable leaves. They are also airline carry-on compliant. They have a pleasant floral scent as well.
It's the size and weight, or lack thereof that makes these preferable to alternatives like dry shampoo or conventional travel shampoo. Some of the reviews I read on amazon stated that the leaves didn't produce an adequate lather to wash all their hair, meaning they had to use more leaves than they expected. This didn't happen to me and I have quite long thick hair. I found that 2 leaves were enough so long as the water I added was warm and I worked up a lather using my hands. I'd also like to add that even if I had to use 10 leaves to wash my hair, that would still mean I could wash my hair 5 times using a full pack of 50.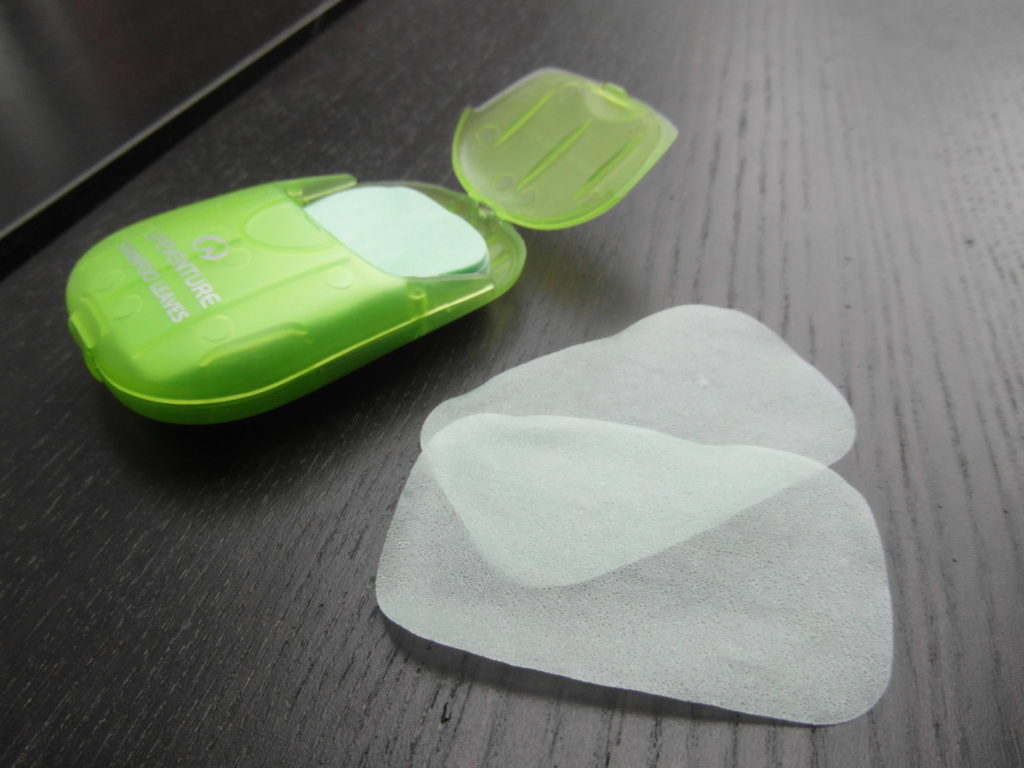 LifeVenture also produce dry soap leaves and 'fabric wash leaves' in a similar package.